For decades, women have battled and opposed the traditional stereotypical system of Indian society, and have come out victorious. But behind all the glory, glitz, and freedom, we women today enjoy, there is a long journey traversed by the unsung Sheroes who unapologetically stood against the oppressive rules of the society. And on the occasion of this year's International women's day, Girliyapa, the women-centric spin-off of TVF, released a video in collaboration with UN India to celebrate the success of many such Sheroes.
With an aim to spread the words on gender equality, Girliyapa released a comedy-centric video India's Next Top Role Model as a part of UN India's global campaign 'Comedy for Equality'. Starring Gul Panag, Parul Gulati, and Mehek Thakur among others, the 10-min long video is the perfect answer to all the sexist people who undermine girls and do not identify them beyond their gender. The video has till now garnered around 900,000 views and counting. The video was also included to become a part of United Nations Commission on the Status of Women and was aired in their annual event held in the New York City.
India's first women to become army cadet
The initial shot of the video sees a mother walking with her daughter into a toy shop. While the shopkeeper presses on selling dolls to the kid, the child asks for a toy tank. This gives rise to a conversation surrounding the choices kids make at such a young age, which later shapes their life choices. The mother then narrates the story of Priya Jhingan, played by Parul Gulati, who was cadet number 001 in the Indian army. Priya started her journey in 1993 as s simple girl with high hopes of joining the Indian army and beat all the odds to become a Major. Priya's story is an inspiration to every girl, no matter their situation, to never give up on the dreams they see with their eyes open.
India's first women to become a commercial pilot
In the next shot, the shopkeeper tries to convince the kid to buy an airplane and become a hostess. This again gave the mother a chance to narrate the inspiring story of Captain Prem Mathur, played by Gul Panag. As a trained commercial pilot, Prem Mathur stood against the winds of time and gender stereotype in 1947 to emerge as the first ever female to fly a commercial jet. She not only became a role model for every woman across India but also inspired them to look up at the sky and reach it with their undying passion and stubborn nature.
India's women to fight against child marriage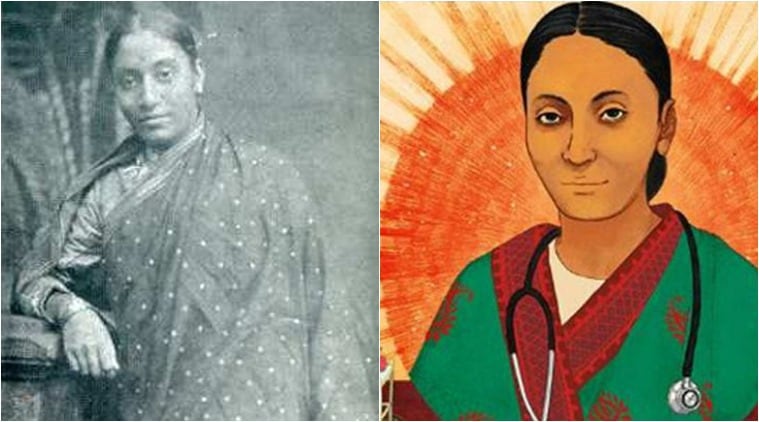 Many of us are living the life of freedom and have the liberty to get married at a legal age because of Rukhmanibai Raut, played by Mehek Thakur. Rukhmanibai defied the rules of patriarchal society at a mere age of 12 when she wrote to Queen Victoria in the year 1884 about raising the marital age of women in India and abolishing child marriage. Rukhmanibai came out victorious in her fight when the Queen of England herself replied to her letter and changed the laws of child marriage in India. Rukhmanibai later grew up to become India's first female practicing doctor.
Together, we can, similar to these women, uphold and continue the revolution they started for many generations of women to come and pave a progressive path for them. Let's begin today!
How India's Next Top Role Model video defies society stereotypes?
The progress of the video is commendable as viewers are taken back in time with every new story. With this the intention, writers clearly hoped to showcase bumpy ride that females have endured since ages to earn the position they currently hold in the society.
India's Next Top Role Model Cast take on their roles
Parul Gulati expressed her respect toward Priya Jingan, and mentioned how playing such a strong, even for a few minutes, inspired her in real life. Gul Panag, who herself is a certified pilot, said that she sincerely believes that struggles and success of Rukhmabai Raut, Prem Mathur, and Priya Jhingan have aroused a burning desire in other females to compete against any odd that comes in their way of achieving their dreams.
Watch India's Next Top Role Model